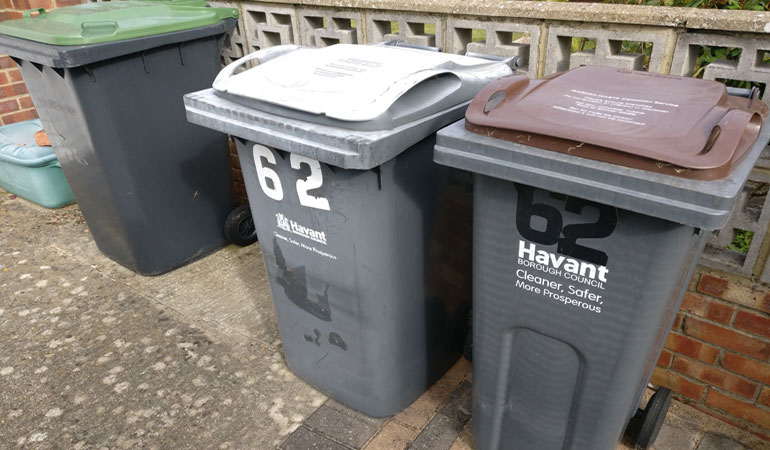 Wheelie Domestic Bin Cleaning
Bin Happy Portsmouth provide wheelie bin cleaning services for domestic wheelie bins. Our wheelie bin cleaning services include a full wash and disinfectant to leave your household bins smelling fresh and feeling happy. All our wheelie bin cleaning services are eco friendly and environmentally safe.
Does your bin smell? Well it wouldn't surprise us if it did.
A dustbin of any kind is the perfect place for germs to breed. Wheelie bins are a magnet for insects and bacteria, all of which can cause debillitating stomach bugs. It doesn't matter if we use black bin sacks or not, because inevitably these will split or tear, and then food and other nasty waste starts clogging up our bins.

Salmonella and Legionella are common as well as the more dangerous "super-bugs" like E. Coli, Clostridium and and Listeria.
Domestic wheelie bin cleaning - prices from just £4.50 per bin. Discounts available for monthly cleaning are available.

Commercial wheelie bin cleaning (up to 1100 Litre Bins) - prices start from just £15.00 per bin.

Eco friendly disinfectant washing from Bin Happy.
Looking for a wheelie bin cleaning service?
Contact Bin Happy today!
Wheelie Bin Cleaning Professionals
Get In Touch